Premises Liability We have recovered millions in injury settlements for our clients. We aggressively fight insurance companies for your auto accident, slip & fall, and wrongful death claims. Your Truth, Your Freedom, Your Justice Matters! Servicing clients in Florida and New York.
Call to Speak to Our Florida & New York
(407) 269-8774

Premises Liability Team
Reliable Personal Injury Lawyers Advocating for Your Rights
All private property owners and business owners are responsible for ensuring their premises are reasonably safe for guests and visitors. If you or a loved one has suffered a serious injury due to poor property maintenance or dangerous conditions that the property owner failed to remedy, then you might be entitled to financial compensation for damages like medical bills, lost wages, and pain and suffering
Claims for personal injuries sustained on another party's property fall into the area of law called premises liability. Premises liability claims can be very complex and difficult to prove, which is why you need to consult with a knowledgeable attorney who can guide you through the process and help ensure that your rights are protected.
Our team of trustworthy attorneys at The Sekou Clarke Law Group are here to stand by your side to help you take legal action and hold the negligent parties accountable for their actions. Our Florida & New York premises liability lawyers will vigorously pursue compensation for your injuries so that you can focus on recovering and moving on with your life.
Types of Premises Liability Claims We Handle
You can file a premises liability claim against any a property owner responsible for your injury, from private homeowners to retail store owners to landlords and municipal entities. This is because property owners are generally presumed to owe a duty of care to anyone lawfully on the property and can held legally liable if their negligence leads to injury or death.
Common premises liability claims that we take on at the Sekou Clarke Law Group include:
Slip, trip, and fall accidents
Amusement park accidents
Dog bites/attacks
Negligent security leading to assaults
Drownings and swimming pool accidents
Trampoline accidents
Apartment complex and building accidents
Unsafe job/work site accidents
Falling merchandise accidents
Parking lot accidents
How to Prove a Premises Liability Claim
Premises liability claims are notoriously complex and require you to prove that a property owner is liable for your injuries and the resulting damages because they owed you a duty of care.
In order to have a successful premises liability case, you must prove the following factors:
The property owner or property manager failed to reasonably care for the property
The property owner or property manager knew or should have reasonably known that there was unsafe elements on the property
The property owner or property manager failed to take proper steps to remedy unsafe property conditions
Establish that it was the property owner or property manager's negligence that created the dangerous conditions
Establish that the property owner or property manager knew or should have known that criminal acts or activity will likely occur or is currently occurring on their property and failed to take the necessary security precautions
Establish that a reasonable person would have identified the safety issue and fixed it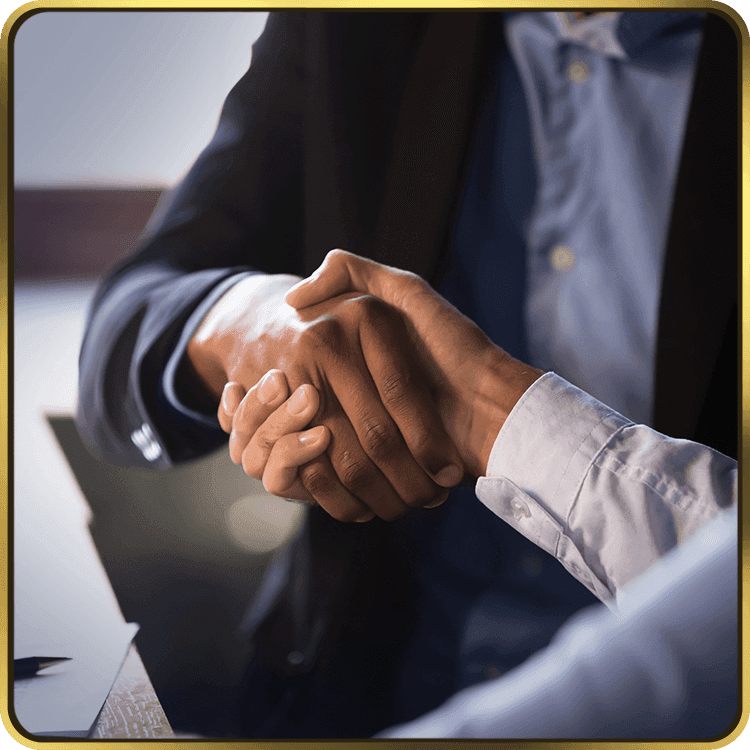 Aggressive & Passionate

What Makes Us Different
The Sekou Clarke Law Group is here to help you get the results you need with a team you can trust.
What Our Clients Are Saying
"He gave me and my family peace of mind"

He did everything he could and more to help me.he is a miracle worker.

- Denise

"Excellent Service"

Mr. Clarke helped my mom, his team made process seem quick and easy. The professionalism and communication was excellent. All our questions were answered and when we had doubts we were reassured. I would definitely recommend Mr. Clarke

- Sasha C

"I am comfortable where I am because of his professional guidance."

The best move I ever made was to consult Mr. Clarke on my immigration matter. I am comfortable where I am because of his professional guidance.

- Stephen M.

"Mr. Clarke will drop anything to help a client in distress, and that's why I have him in my speed dial"

It's good to have one reliable lawyer at your disposal. Mr. Clarke will drop anything to help a client in distress, and that's why I have him in my speed dial. Mr. Sekou has no limitations on the number of aliens in one case. Whatever the number, he will serve you to the best of his ability. Some law firms put a certain limit, thereby making it almost impossible to get the help one really needs.

- Wanjiku N.

"A few weeks later I was released and now I'm adjusting my status to become a Permanent resident."

I was detained by ICE few months ago and was placed in removal proceedings. My family and I reached out to several law firms and they all rejected my case because of the charges that I had. Subsequently with my last hope of having any lawyer representation my family contacted Mr. Sekou Clarke and he immediately said Yes!!! A few weeks later I was released and now I'm adjusting my status to become a Permanent resident. Thanks to Mr. Clarke and his remarkable team

- Desmond J.

"Mr Clarke very professional lawyer he represented me and a couple of family and friends would recomend him to anyone who wants real honest professional help."

Mr Clarke very professional lawyer he represented me and a couple of family and friends would recomend him to anyone who wants real honest professional help.

- Former Client

"I would recommend him to anyone."

Sekou immediately after our first meeting put my mind at ease giving me hope while going through a difficult time in my life, while keeping constant communication with me and giving me words of encouragement at the same time he was able to handle my auto a

- John

"I would recommend him to anyone in Central Florida."

He kept me informed of every step that was taken to successfully complete my divorce.

- Racquel