Citizenship & Naturalization We are passionate about helping people achieve their dreams, whether through fighting against the wrongs of yesterday or building a future for tomorrow. Servicing clients in Queens and surrounding cities. Your Truth, Your Freedom, Your Justice Matters!
Florida & New York Citizenship Lawyers
Guiding Clients Through the US Naturalization Process
At the Sekou Clarke Law Group, we are immigrants ourselves. Our attorney has been through the arduous process of becoming a U.S. citizen. Having walked this path, it is now our passion to guide others. While the process requires great patience, it also comes with great rewards.
Every client is unique, which means that their story will be different. It is our joy to learn more about your special situation and use our knowledge of immigration law to work through the steps involved in naturalization and citizenship. Our legal strategy is always personalized, and we will be available for you the whole way through.
Applying for citizenship through naturalization? Call our Florida & New York citizenship lawyers today at (407) 269-8774. We are here to make the process easier for you.
What is Naturalization?
Naturalization is the legal process that allows a foreign citizen or national to become a citizen of the United States. According to the U.S. Citizenship and Immigration Services (USCIS), an eligible applicant for naturalization must be at least 18 years old and be of good moral character. Another very important requirement is that the applicant must be a lawful permanent resident of the United States for at least five years. This means that they must have had a green card for at least five years. An immigrant who came to the U.S. seeking asylum or as a refugee also needs a green card to become naturalized, but they can count some of their time as an asylum-seeker or refugee in the five years.
Benefits of U.S. Citizenship
Obtaining U.S. citizenship may be worth the difficult naturalization process because you will have freedoms such as:
Protection from deportation
Citizenship for your children
Ability to sponsor other relatives outside the U.S. to come to the U.S.
Ability to travel freely to other countries
Ability to work
Ability to vote
The Naturalization Process
According to the U.S. Citizenship and Immigration Services, there are 10 steps to naturalization. Unfortunately, we have seen that most applicants become stuck on one of these 10 steps. There may be a problem with their paperwork, a concern about their intentions, or issues arising from their past. In these cases, it is best to get a dedicated and compassionate advocate on your side.
The 10 basic steps to naturalization are:
Determine if you are currently a citizen of the United States
Ensure you are eligible for U.S. citizenship
Fill out a Form N-400 Application for Naturalization
Submit this form to the USCIS
Go to a biometrics appointment (if required)
Attend an interview with a USCIS official
Receive a decision on your application
If you received a "yes," you will be given a date to take the Oath of Allegiance
Understand the responsibilities of a U.S. citizen
What Happens if My Application for Naturalization is Denied?
This means that the USCIS has determined you are not eligible for citizenship. We may be able to appeal your case. Also, many immigration cases are "continued." This means that the USCIS wants to do additional investigations before granting you naturalization. We suggest hiring an immigration attorney if you received a denial on your Form N-400. Our attorneys can help you navigate the U.S. naturalization process.
Are You Eligible to Apply for Citizenship?
You must be at least 18 years old to apply for citizenship unless you are planning to apply for military naturalization. You must also be a current permanent resident. In most cases, applicants must show that they have been a permanent resident in the U.S. for more than five years. You may be able to apply if you have been a permanent resident for three to five years if you have been married to a U.S. citizen for at least three years.
There are also restrictions on your travel during the time of your permanent residency. If you want to learn more about the many facets of eligibility, talk with one of our Florida & New York citizenship and naturalization attorneys. Having a trustworthy and dedicated lawyer on your side could make a world of difference.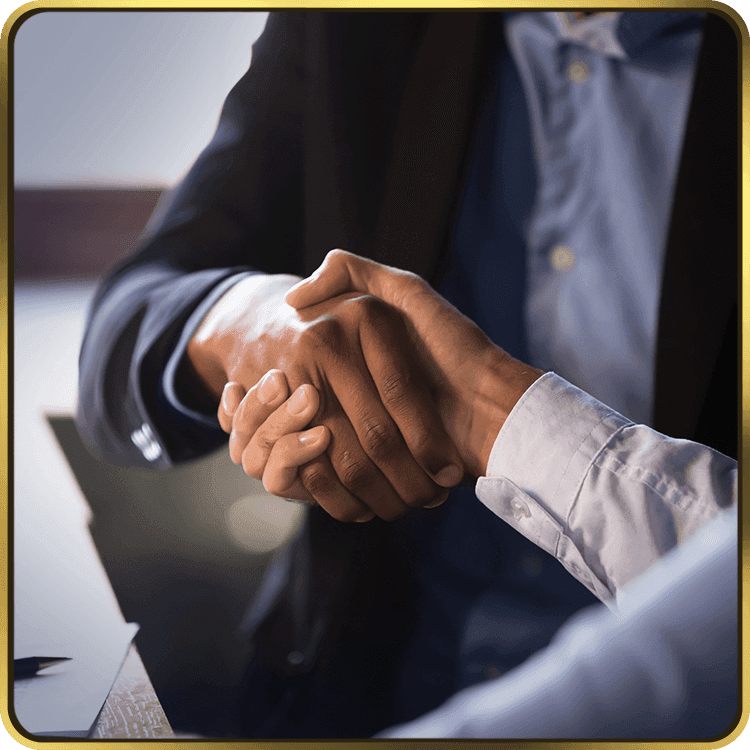 Aggressive & Passionate

What Makes Us Different
The Sekou Clarke Law Group is here to help you get the results you need with a team you can trust.
What Our Clients Are Saying
"He gave me and my family peace of mind"

He did everything he could and more to help me.he is a miracle worker.

- Denise

"Excellent Service"

Mr. Clarke helped my mom, his team made process seem quick and easy. The professionalism and communication was excellent. All our questions were answered and when we had doubts we were reassured. I would definitely recommend Mr. Clarke

- Sasha C

"I am comfortable where I am because of his professional guidance."

The best move I ever made was to consult Mr. Clarke on my immigration matter. I am comfortable where I am because of his professional guidance.

- Stephen M.

"Mr. Clarke will drop anything to help a client in distress, and that's why I have him in my speed dial"

It's good to have one reliable lawyer at your disposal. Mr. Clarke will drop anything to help a client in distress, and that's why I have him in my speed dial. Mr. Sekou has no limitations on the number of aliens in one case. Whatever the number, he will serve you to the best of his ability. Some law firms put a certain limit, thereby making it almost impossible to get the help one really needs.

- Wanjiku N.

"A few weeks later I was released and now I'm adjusting my status to become a Permanent resident."

I was detained by ICE few months ago and was placed in removal proceedings. My family and I reached out to several law firms and they all rejected my case because of the charges that I had. Subsequently with my last hope of having any lawyer representation my family contacted Mr. Sekou Clarke and he immediately said Yes!!! A few weeks later I was released and now I'm adjusting my status to become a Permanent resident. Thanks to Mr. Clarke and his remarkable team

- Desmond J.

"Mr Clarke very professional lawyer he represented me and a couple of family and friends would recomend him to anyone who wants real honest professional help."

Mr Clarke very professional lawyer he represented me and a couple of family and friends would recomend him to anyone who wants real honest professional help.

- Former Client

"I would recommend him to anyone."

Sekou immediately after our first meeting put my mind at ease giving me hope while going through a difficult time in my life, while keeping constant communication with me and giving me words of encouragement at the same time he was able to handle my auto a

- John

"I would recommend him to anyone in Central Florida."

He kept me informed of every step that was taken to successfully complete my divorce.

- Racquel