Green Card We are passionate about helping people achieve their dreams, whether through fighting against the wrongs of yesterday or building a future for tomorrow. Servicing clients in Queens and surrounding cities. Your Truth, Your Freedom, Your Justice Matters!
Florida & New York Green Card Lawyer
Helping Clients in Florida Establish Permanent Residency
If you dream of being a naturalized citizen of the United States, securing your green card is the first step. Every year in America, immigrants are granted lawful permanent residency with a green card. Green card holders have the constitutional right to work and reside in the U.S. and enjoy American privileges such as a driver's license.
In most cases, someone must file an immigrant petition as your sponsor. This could be an immediate relative in the United States or a potential employer. In some particular circumstances, you may be able to file for yourself.
Why Hire Our Green Card Attorney?
While this process may seem straightforward, there are often bumps in the road. A knowledgeable Florida & New York green card attorney at The Sekou Clarke Law Group could prove to be an invaluable asset. We offer:
Legal advice & expertise
Hands-on representation
The ability to navigate difficult situations
Experience with the green card process because we are immigrants too
Are you an immigrant seeking permanent residency in the United States? Contact The Sekou Clarke Law Group today at (407) 269-8774 or contact us online to schedule a meeting with our green card lawyer in Florida & New York! Se habla español. Nós Falamos Português. Nou pale kreyòl ayisyen.
How to Apply For a Green Card
There are various ways to apply for a green card, and each comes with specific paperwork. Our firm's Florida & New York green card attorney can show you the best route.
Some of the ways you can apply for a green card are:
Through family
Through employment
As a special immigrant
As a victim of abuse
As a refugee
As an asylee
As a victim of crime
As a victim of human trafficking
As an applicant under the Cuban Adjustment Act
As an applicant to the Diversity Immigrant Visa Program
As a resident of the United States that has remained in the country since before January 1st, 1972.
How Long Does It Take to Get a Green Card Through Employment?
Getting a green card for employment involves the steps below:
Permanent Labor Certification: 6 months to several years
I-140 petition approval: an average of 4 months
I-485 application approval: an average of 6 months
US Temporary Work Visas
Depending on your situation, it may take longer or shorter. Altogether, it may take a few years to obtain a green card. However, you may begin working in the U.S. through a temporary work visa such as:
B1-Visa
H-1B Visa
L-1 Visa
O Visa
P Visa
R Visa
People regarded as "special immigrants" include religious workers, special immigrant juveniles, and international broadcasters.
Contact The Sekou Clarke Law Group to meet with our Florida & New York green card attorney!
Can I Travel While My Green Card Application is Pending?
The wait for your green card can be long. You cannot travel outside the U.S. during this time unless you have filed specific documents explaining your intent, which the USCIS has approved. Traveling without government permission will effectively cancel your application.
Also, if you move while your application is pending, you must notify the USCIS of this change within ten days. If the USCIS is unaware of your change of address, you may miss essential updates on your case, and your application may be abandoned. You can check with the USCIS for updated information on your case status.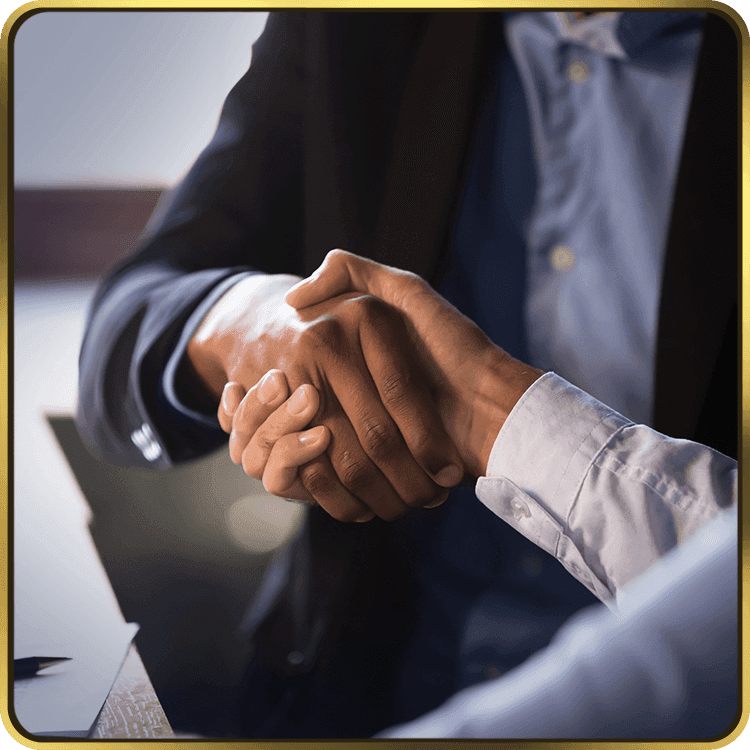 Aggressive & Passionate

What Makes Us Different
The Sekou Clarke Law Group is here to help you get the results you need with a team you can trust.
What Our Clients Are Saying
"He gave me and my family peace of mind"

He did everything he could and more to help me.he is a miracle worker.

- Denise

"Excellent Service"

Mr. Clarke helped my mom, his team made process seem quick and easy. The professionalism and communication was excellent. All our questions were answered and when we had doubts we were reassured. I would definitely recommend Mr. Clarke

- Sasha C

"I am comfortable where I am because of his professional guidance."

The best move I ever made was to consult Mr. Clarke on my immigration matter. I am comfortable where I am because of his professional guidance.

- Stephen M.

"Mr. Clarke will drop anything to help a client in distress, and that's why I have him in my speed dial"

It's good to have one reliable lawyer at your disposal. Mr. Clarke will drop anything to help a client in distress, and that's why I have him in my speed dial. Mr. Sekou has no limitations on the number of aliens in one case. Whatever the number, he will serve you to the best of his ability. Some law firms put a certain limit, thereby making it almost impossible to get the help one really needs.

- Wanjiku N.

"A few weeks later I was released and now I'm adjusting my status to become a Permanent resident."

I was detained by ICE few months ago and was placed in removal proceedings. My family and I reached out to several law firms and they all rejected my case because of the charges that I had. Subsequently with my last hope of having any lawyer representation my family contacted Mr. Sekou Clarke and he immediately said Yes!!! A few weeks later I was released and now I'm adjusting my status to become a Permanent resident. Thanks to Mr. Clarke and his remarkable team

- Desmond J.

"Mr Clarke very professional lawyer he represented me and a couple of family and friends would recomend him to anyone who wants real honest professional help."

Mr Clarke very professional lawyer he represented me and a couple of family and friends would recomend him to anyone who wants real honest professional help.

- Former Client

"I would recommend him to anyone."

Sekou immediately after our first meeting put my mind at ease giving me hope while going through a difficult time in my life, while keeping constant communication with me and giving me words of encouragement at the same time he was able to handle my auto a

- John

"I would recommend him to anyone in Central Florida."

He kept me informed of every step that was taken to successfully complete my divorce.

- Racquel